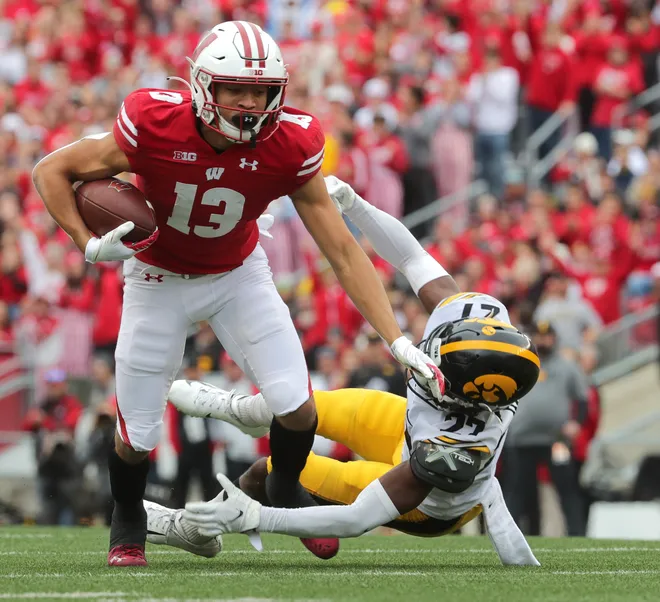 Sophomore wide receiver Chimere Dike, from the Wisconsin Badgers will be a Celebrity Guest at Holy Rosary's 69th Annual Sports Night on Sunday, February 20, 2022.
A three star recruit form Waukesha North High School, Chimere was a two-time All-State selection at wide receiver, the 2019 Al Toon Award Winner as the top receiver in the State of Wisconsin and a two time first-team Classic 8 all-conference selection.
He has 30 receptions for 431 yards and two touchdowns appearing in 19 games in two seasons for the Wisconsin Badgers.
Sports Night will be honoring the Outstanding High School Athletes –  Martina Harrington – St. Joseph Catholic Academy and Andrew Alia – St. Joseph Catholic Academy.