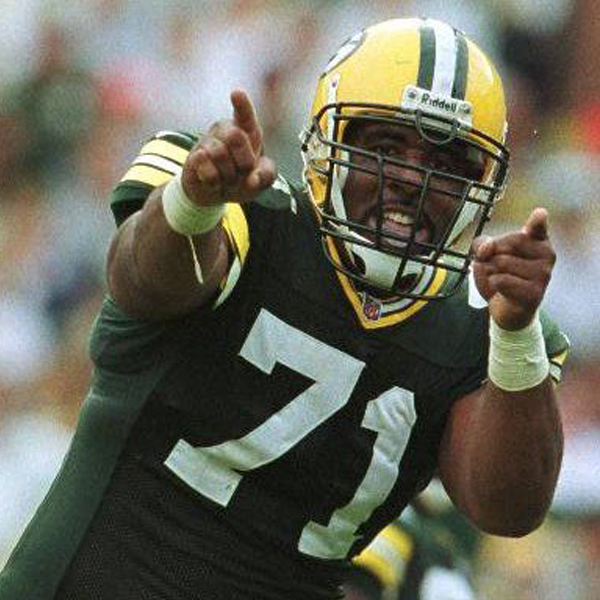 Former Packer Super Bowl Champion to be Celebrity Guest at 69th Annual Sports Night at Holy Rosary – Sunday February 20, 2022
Super Bowl XXXI Champion Santana Dotson will be a Celebrity Guest at Holy Rosary's 69th Annual Sports Night on Sunday, February 20, 2022.
Dotson is a former defensive tackle in the National Football League.
He was part of Houston's Yates High School football team when it won the 1985 Class 5A State Championship.
A Baylor All-American in 1991, he was drafted by the Tampa Buccaneers and was the 1992 NFL Defensive Rookie of the Year. He spent four seasons with Tampa Bay before signing with the Packers prior to the 1996 season.
With the Packers, Dotson won Super Bowl XXXI and returned to the Super Bowl the following season.
This year marks the 25th Anniversary of the Super Bowl XXXI victory.
Dotson joins Badger's Wide Receiver Chimere Dike and former Marquette star Travis Diener as Celebrity guests.
Sports Night will be honoring the Outstanding High School Athletes – Martina Harrington – St. Joseph Catholic Academy and Andrew Alia – St. Joseph Catholic Academy.