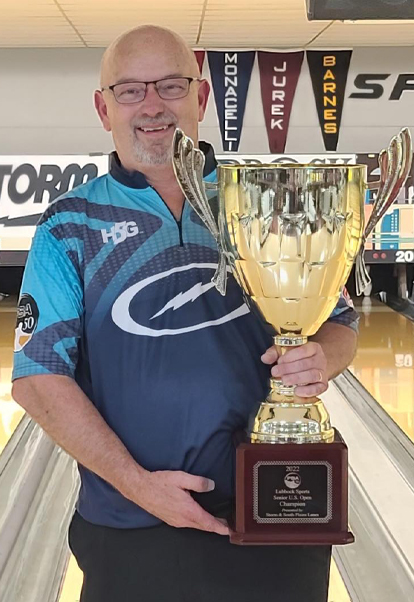 A 2023 PBA Hall of Fame Inductee, Lennie Boresch will be recognized at Holy Rosary's 70th Annual Sports Night on Sunday, February 19, 2023.
A 1980 graduate of Tremper High School, he has 34 PBA Regional Titles and 5 PBA50 National Titles.
Two Majors – 2018 PBA50 National Championship and 2022 PBA50 US Open Champion.
He holds 3 USBC National Titles and is an eight time Gold Medalist for Team USA. He has bowled 108 – 300 games.
He has been inducted into the Kenosha Hall of Fame, the Racine Hall of Fame, the Wisconsin Sate Hall of Fame and the United States Bowling Congress Hall of Fame (2012).
On March 12, 2023 he will be inducted into the PBA Hall of Fame.
Sports Night will also be honoring Kenosha County's Outstanding High School Athletes – Navaeh Thomas – Bradford High School and Keany Parks II – Bradford High School. In addition, the Westosha Central Girls State Championship Golf Team and Co' Ji Campbell State Champion wrestler from St. Joseph Catholic Academy will be recognized.
Sports Night will also recognize John Matera's induction into the Wisconsin Baseball Coaches (WBC) Hall of Fame.