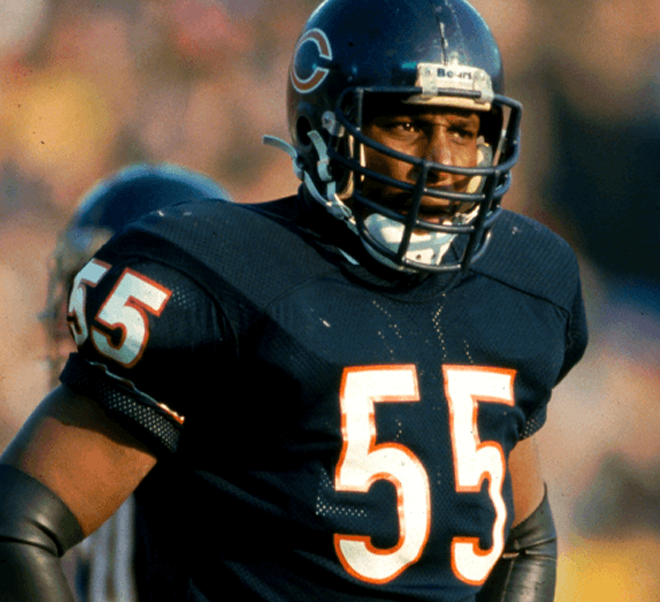 Chicago Bear Super Bowl XX Champion Otis Wilson will be a Celebrity Guest at Holy Rosary's 70th Annual Sports Night on Sunday, February 19, 2023.
Wilson was selected in the first round of the 1980 NFL Draft by the Chicago Bears and went on to a nine-year career in the NFL.
As a starting outside linebacker for the Bears, he played on one of the most dominating defenses in football history.
He finished his career with 36 sacks, 8 fumble recoveries, 10 interceptions and 2 touchdowns in 110 games.
He currently focuses full-time on his nonprofit organization – The Otis Wilson Charitable Association, which provides an all-inclusive health and fitness program for at risk youth.
Sports Night will also be honoring Kenosha County's Outstanding High School Athletes – Navaeh Thomas – Bradford High School and Keany Parks II – Bradford High School. In addition, the Westosha Central Girls State Championship Golf Team and Co' Ji Campbell State Champion wrestler from St. Joseph Catholic Academy will be recognized.
Sports Night will also recognize Lennie Boresch's induction into the Professional Bowlers Association (PBA) Hall of Fame and John Matera's induction into the Wisconsin Baseball Coaches (WBC) Hall of Fame.
Chuckie Hepburn, Wisconsin point guard will also be a Celebrity guest and Greg Matzek, 620 WTMJ-AM will be the Emcee.