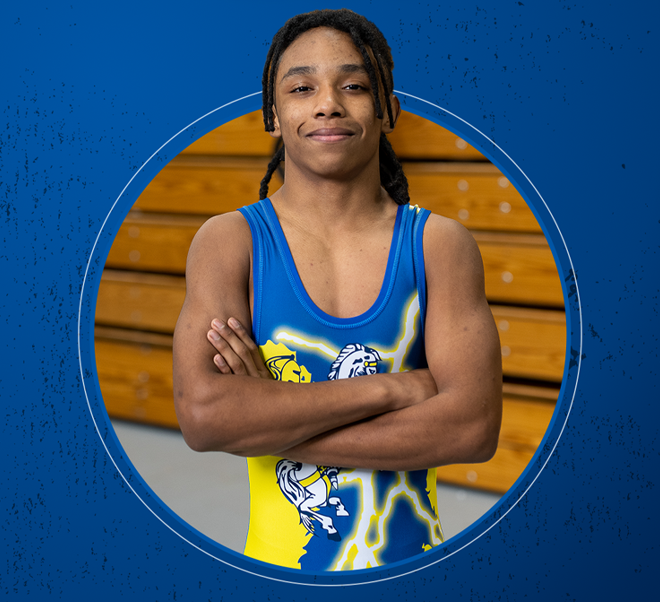 St. Joseph Catholic Academy Freshman Co' Ji Campbell  will be recognized at Holy Rosary's 70th Annual Sports Night on Sunday, February 19, 2023.
Co' Ji Campbell's first trip to the WIAA Individual State Wrestling Tournament saw him carving through the field and all the way to a place in the 113-pound final for Division 3.
Standing in his way was Elliott Biba of Iowa Grant/Highland. Biba entered the bracket as the second seed ahead of Campbell as the fourth seed. However, seeding isn't everything. And Campbell's perfect record would remain just that after the final. The freshman became the first Lancer to win an individual state title by defeating Biba with a 12-4 major decision in the final and finish with a freshman record of 32-0.
Sports Night will also be honoring Kenosha County's Outstanding High School Athletes – Navaeh Thomas – Bradford High School and Keany Parks II – Bradford High School. In addition, the Westosha Central Girls State Championship Golf Team will be recognized.
Sports Night will also recognize Lennie Boresch's induction into the Professional Bowlers Association (PBA) Hall of Fame and John Matera's induction into the Wisconsin Baseball Coaches (WBC) Hall of Fame.