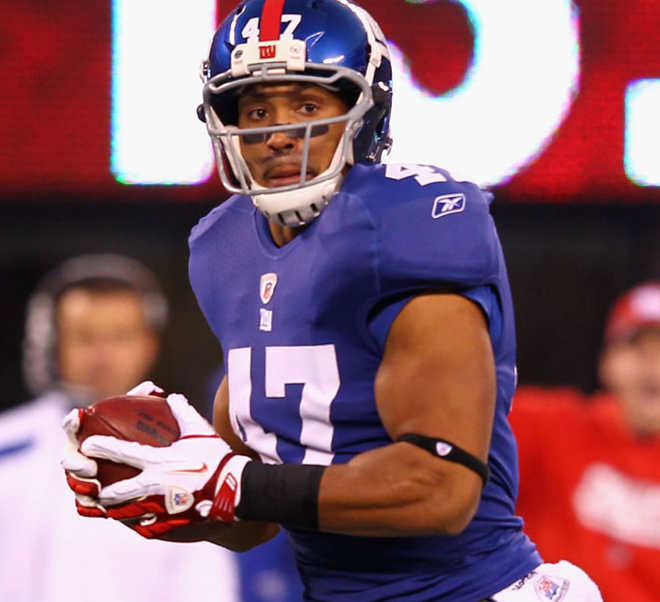 Travis Beckum will be a Celebrity Guest at Holy Rosary's 70th Annual Sports Night on Sunday, February 19, 2023.
A former tight end for the Wisconsin Badgers, Travis was a semi-finalist for the John Mackey Award as was a second-team All-American by Walter Camp and SI.com.
He was drafted by the New York Giants in the third round as the 100 the overall pick in the 2009 NFL Draft. He caught 5 passes for 93 yards in 2011 and was a member of the Super Bowl XLVI Champion New Your Giants.
Travis is currently a Business Development Manager for Badger Sports Properties – Learfield.
Sports Night will also be honoring Kenosha County's Outstanding High School Athletes – Navaeh Thomas – Bradford High School and Keany Parks II – Bradford High School. In addition, the Westosha Central Girls State Championship Golf Team and Co' Ji Campbell State Champion wrestler from St. Joseph Catholic Academy will be recognized.
Sports Night will also recognize Lennie Boresch's induction into the Professional Bowlers Association (PBA) Hall of Fame and John Matera's induction into the Wisconsin Baseball Coaches (WBC) Hall of Fame.
Otis Wilson, former Chicago Bear and Chucky Hepburn, Wisconsin point guard will also be Celebrity guests and Greg Matzek, 620 WTMJ-AM will be the Emcee.